Rukus Wireless announces ZoneFlex 710 4×4 Wave 2 802.11AC Access Point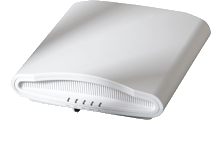 I've never heard of Ruckus Wireless before, so it was a bit of a surprise when I ran across their announcement of the ZoneFlex R710 which claims to be the first wave 2 802.11AC AP, and it's probably true because unless someone snuck out another 4×4 MU-MIMO AP, and I missed it, this will be the first – which is awesome. Unfortunately pricing info looks to be a bit thin on the ground, and the website not-so-consumer oriented (which might explain why I haven't heard of them). If you have, and can give us the skinny on this company please do so in the comments.
The wait is finally over!

Building upon the successful experience with 50,000 customers relying on our Wi-Fi solutions to power their networks with industry leading innovations such as BeamFlex+, Ruckus is raising the bar again with future-ready networks.

The new 710 delivers the highest performance Smart Wi-Fi access point, increased device density, and Wi-Fi monetization with Internet of Things (IoT) technologies enabling new business models for the Enterprises & Service Providers.