Is there a Skylake based Iris Pro NUC coming?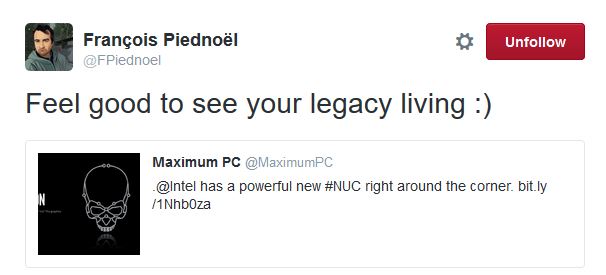 There is a lot of noise and rumor out there on the interwebs, so I don't tend to give them all equal footing, but when the guy who introduced me to Intel's Broadwell NUC at CES last year tweets about it… I sure hope they do have one coming, would love to see how it does with madVR.
We've been intrigued with Intel's Next Unit of Computing (NUC) since its first iteration, which packaged general purpose computing capabilities in a small size box. There have been several followup releases since then, but its most powerful configuration is right around the corner.