NETGEAR & Best Buy Release AC1900 Router + Extender Bundle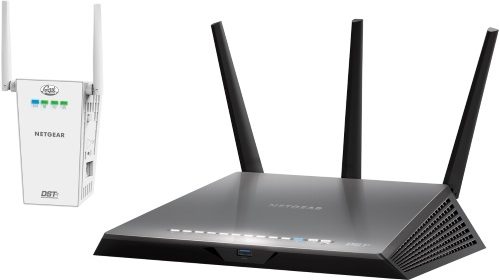 I must admit that when I first saw the announcement of the Nighthawk DST AC1900 DST & DST Adapter bundle I thought it was just a repackaged R7000 and EX6100. Which while convenient, really doesn't offer much new to the mix. Fortunately, before writing that up I checked with NETGEAR and they let me know that it's actually a R7000 + Wi-Fi extender with Gigabit powerline built-in to both components, providing the backhaul between extender and router. Which I think we all can agree is much more interesting!
It is a bit on the expensive side ($300) and only available at BestBuy, but since support and installation is included it just might be the perfect thing to get the less technical started.