YouTube Original Channel Show Making Leap to Network Television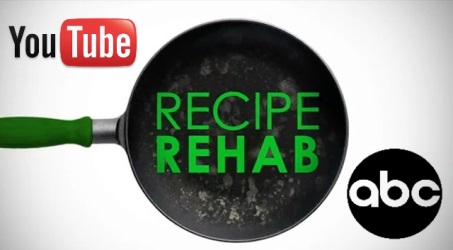 You Tube has been very busy over the last year. In addition to building out their VOD offerings by striking deals with studios such as Paramount or engaging the movie studios in special deals as the company has done with Digital HD initiative with Fox that brought Prometheus to YouTube two weeks before it was released on DVD or Blu-ray, You Tube has been looking to build out and highlight their original content. The site received a UI makeover late last year to concentrate content into channels as part of a plan that saw YouTube pledging hundreds of millions of dollars to establishing and promoting original, professional. longish-form content on the site. The jury may be out on whether those efforts have helped YouTube's bottom line, but the program has definitely been successful in elevating the profile of content creators on YouTube as evidenced by the recent announcement that Recipe Rehab, a show on the Everyday Health YouTube channel will become a syndicated show broadcast on ABC networks. The announcement also highlights the growing bonds between YouTube and ABC's parent company, Disney, an early partner in the development of original programming intended to cross-pollinate the web and traditional broadcast networks.
According to The Wall Street Journal, Recipe Rehab, a show from Everyday Health's YouTube channel, will grow from a web-only series into a full, 30-minute syndicated show that will be broadcast on ABC networks. This marks the first time a show that is part of YouTube's original channel program has been picked up by a broadcast TV network — a move that certainly helps validate YouTube's position of pushing professional, premium content.