LG Set to Release Google TV Sets in Late May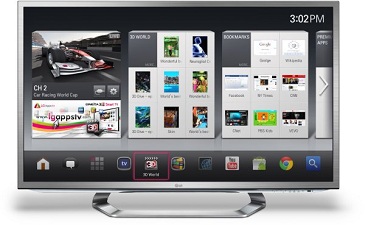 Google was looking to give their Google TV platform a boost at CES this year and at least one new hardware manufacturer pledging their support was LG. In particular, LG was showing off a Google TV-powered smart TV along with a special version of the motion-sensitive LG Magic Remote Control with a QWERTY keyboard. It has been a few months, but LG is finally ready to try selling their Google TV sets later this month. The new TVs will reportedly be available for sale the week of May 21. There are no firm details on how extensive LG's lineup will be or on pricing, but it does sound like we can expect multiple models. Google TV seemed ready to gain some momentum with the announcement of Google TV 2.0 and with a strong showing at CES, but the delay in bringing that new hardware to market has quieted the buzz considerably, so it will be interesting to see if LG's new hardware actually attracts any attention in the mainstream.
The executive didn't reveal any details relating to screen sizes or pricing, although according to PC World, the South Korean firm has previously said that its Google TV-powered lineup would include LG Cinema 3D displays between 55 and 84 inches (diagonal), a 3D conversion engine that can turn any 2D TV show or movie into a 3D spectacle, and an LG Magic Remote including a QWERTY keyboard.