LG UP970 reviewed @ HTR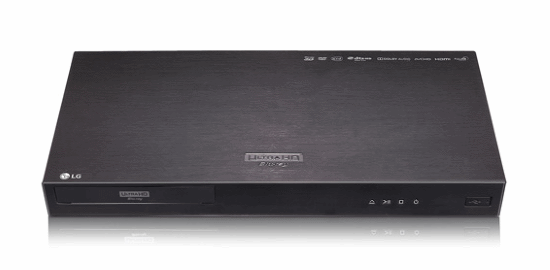 As someone in the market for a UHD Blu-ray player, this review is quite timely. As one of the only players that supports (cough, will support) Dolby Vision (OPPO's will as well) it piques my interest. Just not sure that for the same $, Dolby Vision is enough of a bonus compared to the extras I would net from the XBox One S – even as a non-gamer. Decisions, decisions.
There are two notable things about LG's new $299 UP970 Blu-ray player. First, it is LG's first entry in the Ultra HD Blu-ray category, and the company's arrival means that all the biggest names in Blu-ray player production now support the format: LG, Samsung, Sony, Oppo, Panasonic, and Philips. The other notable thing is that the UP970 is the first sub-$300 player to support the Dolby Vision High Dynamic Range format. Or rather, it will be the first sub-$300 player to support Dolby Vision when it adds that function via an upcoming firmware update (which will probably have happened by the time you read this). All UHD players must support the HDR10 format, since that's part of the Ultra HD Blu-ray spec. Dolby Vision, on the other hand, is optional, and thus far only LG and Oppo are supporting it. Oppo's players cost $549 and up.