Netflix Launches New Support Site, Adds "Just for Kids" to PS3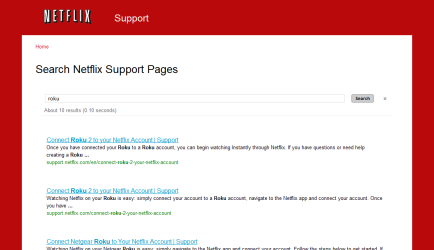 Netflix has been keeping busy this last week. First came the announcements of 1080p streaming for the new Apple TV and the iTunes integrated payment options, and now comes announcements of a new support site and the addition of the "Just for Kids" interface to the Playstation 3.
Netflix's previous "Help" site had focused heavily on FAQs and tutorials browseable by category. With the new support system, Netflix is moving to a searchable Knowledge Base. Much of the initial content seems to be recycled from the old site, but Netflix has promised to continue updating the Knowledge Base with new content.
Netflix members, we are excited to announce the recent launch of theNew Netflix Support Site This will be the definitive source for finding answers to frequently asked questions and resolutions to known issues.
The PS3 has become just the fourth device to receive the "Just for Kids" interface for Netflix. The "Just for Kids" interface exposes only content suitable for children and operates as a self-contained section of Netflix. One of my early complaints with Netflix streaming was that it was too easy for inappropriate titles to show up in a recommended list, even when searching for family-friendly content. I'm not too keen on the idea of folks letting Netflix be their babysitter, but this is an option I hope Netflix will continue to add for more devices.
Parents and caregivers, you can unleash your kids in this section of Netflix and not worry about titles that could be inappropriate. Our "Just for Kids" section was such a hit on the Web site, Nintendo Wii and Apple TV, that we have now added it to PS3.