Syfy's Fall Lineup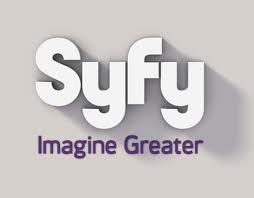 Syfy announced its upcoming fall lineup. While the Syfy channel doesn't actually seem to like much science fiction anymore, there are a few remaining things I'm looking forward to, including the 4 hour original movie Neverland, which is a Peter Pan prequel, and the season finales of some of my favorite shows (quoted below). Note that I have yet to watch Alphas, but have it recorded.
Regrettably, they haven't yet announced whether or not Sanctuary is being renewed for another season. Previously, they announced that Eureka will not have a 6th season, but were ordering one additional episode for season 5 to give it some sort of "closure". I hope to hear more information about Warehouse 13 and Haven soon, since I'm quite concerned about their future, as well. Check out the blastr link for the rest of their lineup.
Anything you're looking forward to on Syfy?
SCRIPTED SERIES SEASON FINALES

Eureka Season 4.5 finale — Monday, September 19, 8-9PM
Alphas Season One finale — Monday, September 26, 10-11PM
Haven Season Two finale — Friday, September 30, 10-11PM
Warehouse 13 Season Three two-hour finale — Monday, October 3, 9-11PM

To accompany the season finales, Syfy will air the following marathons:

Alphas Season One — Monday. September 26, 11:30AM-10PM
Haven Season Two — Friday, September 30, 8AM-6PM
Warehouse 13 Season Three — Monday, October 3, 11AM-9PM