Hulu Bidders Have a Few Reservations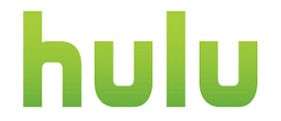 When I first heard that Hulu would entertain offers of a buyout, I thought there would not be a large market of potential buyers. Since Hulu is owned by major content providers, licensing TV shows was not much of a problem because profits would flow back to the content provider's income statement.
However, if Comcast, Disney, Newscorp, etc. sold Hulu to an outside party, what would they charge the winning bidder in licensing fees? I'm sure that any purchase would come with a fixed year license deal in place (so current content would be available without having to pay a fee in the first year or so). However, what happens after the initial purchase deal comes to an end? As we see with Netflix and Starz, once content providers realize they have a valuable commodity, they will look for every penny they can get.
For the first time, an article gets into this issue (albeit MSN, who I thought would be the first at the door to buy Hulu).
With online video growing rapidly, it stands to reason that the price for streaming rights will continue to rise. That's why Hulu's owners need to be careful that they don't lock themselves into overly long content deals with any buyer in an effort to make the site more attractive.