Sling.com Opens Its Doors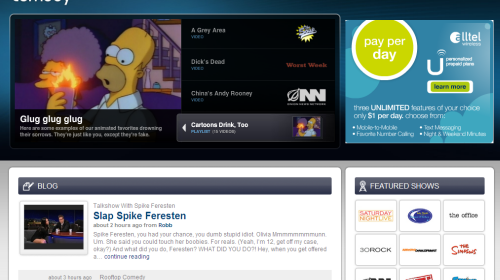 It was only a matter of time before a Hulu competitor showed up to the TV portal race and Sling did it in a big way :). Sling Media has partnered with several providers including Hulu (NBC & Fox) to bring a pretty big lineup of content to its portal.
The official press release can be found here and lists all the content partners. Here is a small sample of the content partners.
---
Discovery Channel
Diva.AG
Documentary Channel
E!
ELLE
FEARnet
Fight Network
Film Roman
Flow TV
G4
Golf Channel
---
Hit the read more link for an embedded Sling.com link 🙂