RHA Introduces CL2 Planer – World's First Planar Magnetic Bluetooth Headphone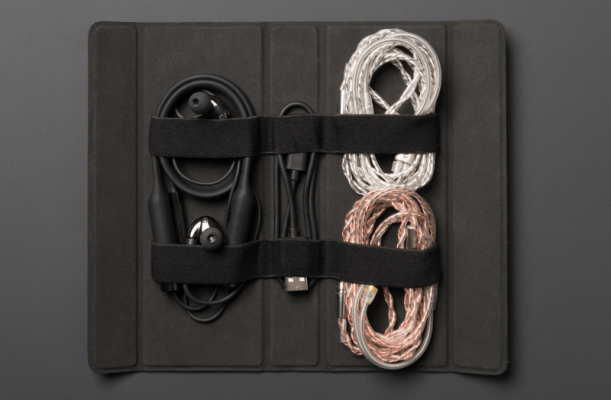 I have to admit that the first thing that I did when receive the email about the CL2 Planar, was Google "planar magnetic headphone" :). It didn't take much research to discover why I wasn't familiar with the term (read high-end-audiophile-kit), but the benefit to the technology was also apparent, which is a more even, precise sound than is typically found with other driver tech. So RHA's innovation here is more in making their planer drivers small/power efficient enough to fit into a Bluetooth headset with twelve hours of battery life – which is quite an accomplishment.  For those concerned, legitimately, that the CL2 Planer's performance might be limited by the fidelity constraints of Bluetooth, the CL2 is also wired. Simply swap the Bluetooth module for the right wire, and you are good to go. Happily both iOS and Android devices will enjoy full compatibility.
Now, the CL2 Planer's £799.95/€799.95/$899.95/(ROW $995.95) SRP puts it outside my headphone budget, but I am definitely going to have to have a listen with these out at the first available opportunity.
INTRODUCING THE WORLD'S FIRST PLANAR MAGNETIC BLUETOOTH HEADPHONE:

THE CL2 PLANAR

The world's first wireless headphone to use planar magnetic technology
Ground-breaking headphone technology comes with wired and wireless cable options
Precision engineered with luxury materials to ensure remarkable sound quality and beautiful finish
Available for pre-sale online from 23rd August for £799.95/€799.95/$899.95/(ROW $995.95)
Available for pre-sale online and in select retailers from 12th September for £799.95/€799.95/$899.95/(ROW $995.95)

GLASGOW, UK: Independent audio company RHA has released the world's first planar magnetic wireless headphone, the CL2 Planar.

Precision under pressure

The CL2 Planar is built around the most compact planar magnetic driver ever released. Developed by RHA over four years, the ten millimetre driver consists of a planar coil and 16-micrometre diaphragm perfectly suspended above two matched magnetic fields.

This advanced driver technology produces unprecedented performance. RHA has achieved the revered response and accuracy of planar magnetic technology in a ten millimetre diameter driver – allowing for fully portable, high-fidelity audio.

"The combination of industry-leading technology and remarkable materials used in the

CL2 Planar results in a headphone like no other. The miniaturisation of planar magnet technology is a feat of engineering and the sound generated reflects this.

 

"As well as being technologically advanced and sounding great, the CL2 Planar is hi-fi Bluetooth® compatible. We believe this creates a very special offering for people who love amazing audio and want that experience wherever they are."

 

Colum Fraser – Marketing Manager, RHA

 

Made of more

 

The Product Design team at RHA developed the CL2 Planar using superior materials and manufacturing processes, taking inspiration from the aerospace and fine jewellery industries.

Zirconium dioxide is used to create near-indestructible, flawless housings for the CL2 Planar. The uniform molecular structure of zirconium is also used to make synthetic diamonds and protect jet engines. The smooth internal surface encourages an uninterrupted flow of audio waves from driver to ear.

"At the start of the design process for the CL2 Planar, my team were faced with the challenge of creating a new standard in acoustic engineering. We spent years researching and testing, and what we have produced is a world-first in magnetic driver technology – a true testament to the creativity and innovation at RHA.

 

"We needed to develop something strong and aesthetically superior to protect the incredibly intricate driver. The precision-engineered, injection-moulded zirconium dioxide housings are light, durable and scratch resistant. These beautiful pieces are the result of our inventive design, superior workmanship, and years of experience in true-to-life audio reproduction."

 

Kyle Hutchison – Head of Product Design, RHA

Oxygen-free, copper, detachable 3.5mm and balanced 2.5mm cables with high-purity OFC cores transmit analogue audio signals without distortion. Braiding gives the cables extra strength and a beautiful aesthetic while ensuring kinks and bends don't interfere with the analogue signal travelling to the driver

Compatibility with a new, modified version of RHA's Bluetooth® SecureFlex neckband ensures that the CL2 Planar can be used wirelessly. The tactile, contoured silicone provides luxurious comfort and practicality. The flexible shape of the cable delivers reassuring stability while remaining unobtrusive. The unique, black stainless-steel finishes are produced using a magnetised vacuum with superheated plasma and powdered dye to create an unblemished, scratchproof coating.

Function and form

The CL2 Planar comes with detachable 3.5mm and balanced 2.5mm cables as well as a modified version of RHA's SecureFlex 12-hour Bluetooth® neckband. The variety of cables allows users to listen via different devices, with wired or Bluetooth connections. This feature enables custom combinations with personal audio equipment.

The Bluetooth® SecureFlex neckband provides 12-hour battery life and a universal remote which allows users to switch between music, calls and digital assistant functions at the touch of a button. Compatible with aptX™ and AAC streaming, the Bluetooth® neckband capable of providing high-fidelity audio wirelessly.

Listeners can use the SecureFlex neckband to access their device's digital assistant. This means they can send messages, use navigation apps, or have text read out using only the remote on the headphones – without interacting directly with the device. The neckband can connect simultaneously with multiple devices and sends vibrations through the silicone neckband to make sure no call is missed. The tap-and-go pairing (NFC) function facilitates hassle-free connections and the neckband has a Bluetooth® range of 10 metres for any connected device.

Accessories

 

Braided Ag4x silver coated cable: MMCX – 2.5mm balanced
Braided oxygen-free copper (OFC) cable: MMCX – 3.5mm
SecureFlex Bluetooth® neckband: MMCX
Flight case
Carry pouch
Stainless steel ear tip holder
USB C charging cable
Flight adapter
Dual density silicone ear tips: 2xS, 2xM, 2xL
Double flange silicone ear tips: 1xS, 1xL
Comply™ Foam Tsx400 ear tips: 3xM
Sports clip