Ubiquiti USG-XG-8 now available for $2,499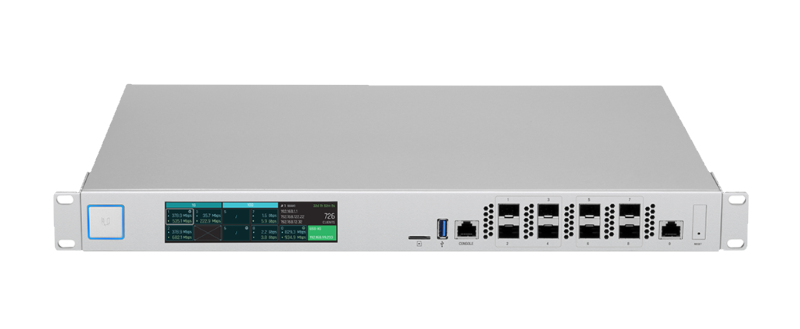 I knew it wasn't going to be cheap, but I had hoped that the USG-XG-8 was going to be a lot cheaper than the $2,499 SRP. Obviously, with 16 cores and 8 SFP+ it is intended for the enterprise market so that price tag is actually pretty reasonable for the hardware. Unfortunately, Ubitquiti doesn't sell a USG (Unifi Security Gateway) that fits my needs. The USG and USG-PRO-4 are aging and underpowered for IPS, so it would be great to see something in the USG-PRO-4's price point which has enough CPU to handle more advanced security features. They do have a history of sharing hardware between lines – this should work nicely.
Build your secure and flexible network with the Ubiquiti Networks® UniFi® Security Gateway XG, part of the UniFi Enterprise System. The USG-XG-8 is an enterprise 10G gateway that offers robust security and advanced routing features. Eight independent SFP+ ports provide full-capacity support of your 10G networks.