UK finally getting UniKey tech lock from ERA Locks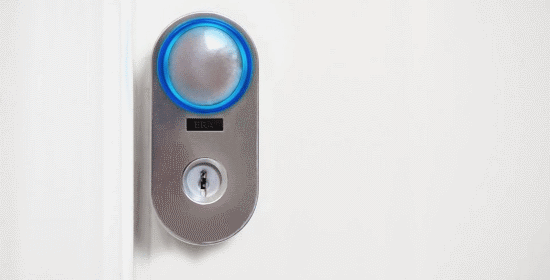 The lack of smart locks in the UK is lamentable, there just aren't any locks that work with the "Night Latch" scheme that is somewhat popular. Unfortunately, it doesn't look like it will work in my door though (it has a complex multi-bolt through the frame system) :(.
If you do have a "Night Latch" lock, and were waiting for a Revo-style smartlock, the wait is just about over.
UniKey Announces Partnership with ERA at CES 2016 to Bring Cutting-Edge Smart Lock Technology to Households in the UK

Leader in smart access technologies globalizes convenience of keyless, one-touch entry


ORLANDO, Fla. – UniKey, a pioneer in the development and execution of smart lock technologies, is building on its success with smartphone-controlled door locks in the United States. The company announced it is expanding into additional markets with a new European partnership. UniKey and ERA, an expert in the design and manufacture of innovative locks, handles and hinges trusted by generations of British homeowners, announced their partnership at the 2016 Consumer Electronics Show in Las Vegas. The two companies will debut a new smart lock for UK customers in the first half of the year.

ERA and UniKey are revealing their first cooperative product, TouchKey, a Nightlatch styled lock, which will stand apart from other keyless lock products. Built on the distinctive UniKey mobile platform, the ERA TouchKey smart lock will have UniKey's Touch-to-Open™ passive, one-touch entry and enhanced security features including Inside/Outside Technology™ that enables TouchKey to know if a homeowner's smartphone is inside or outside the home to eliminate the potential for unauthorized entry.

"I am excited to announce UniKey's expansion and continued influence on the lock industry with the news of our partnership with ERA," said UniKey Founder and President Phil Dumas. "Our experience and technologies truly set UniKey powered locks apart from all other smart locks in the marketplace and now consumers in the UK and Europe will be able to enjoy the benefits."

"We have been a trusted provider of state-of-the-art locks for homeowners in the UK since 1838, but the time has come to throw away the key," ERA CEO Darren Waters said. "By working with a great partner like UniKey, the ERA TouchKey will help revolutionize the lock industry for British homeowners, making home entry easier and more convenient without sacrificing security."

To preview ERA TouchKey Nightlatch smart lock and the latest advances in smart access technology powered by UniKey, visit Booth # 70549 in the Sands Expo, Tech West, during the 2016 Consumer Electronics Show.

About UniKey

UniKey™ is a smart lock pioneer and industry leader in smart access control technology. UniKey provides a secure mobile platform to leading lock and access control companies. UniKey's technology replaces keys, codes and passwords by turning the smartphone into a convenient, universal electronic key by simply touching the lock without the need to remove one's phone from a pocket or purse. UniKey partners with leading lock manufacturers like Kwikset Corporation, Miwa and ERA, to bring smart locks to residential homes, commercial businesses and enterprise around the world. The Kwikset Kevo smart lock powered by UniKey is the first and best selling smart lock in North America. For more information visit www.unikey.com.

About ERA

ERA has been designing and manufacturing locks since 1838. Still based in the heart of the West Midlands, ERA understands how to keep British homes secure – that's why door and window fabricators and installers, locksmiths and police authorities across the country have looked to ERA as security experts for many years. The company's innovative locks, handles and hinges have provided peace-of-mind to generations of British homeowners and will continue to do so for generations to come. For more information, visit www.erahomesecurity.com.