TP-LINK Touch P5 AC1900 Wi-Fi Gigabit Router Reviewed @ Mad Shrimps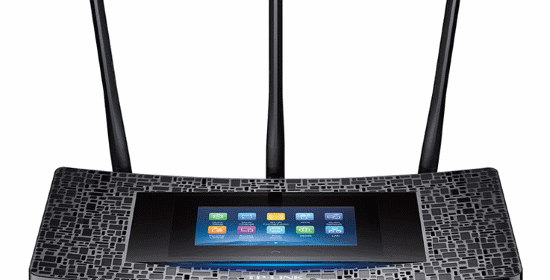 I'm not completely sold on the idea of a touchscreen router. Mostly because of its impact on BOM. While it can be easier to do the first-run, most of the time after first-run users simply never interact with the device again – besides rebooting it when the cable company is looking for someone else to blame after their network goes down. Hah, who am I kidding – that never happens ;).
If you do see the value, and have been eyeying TP-LINK's Touch P5, then head on over and have a look at this review.
The touch-screen Touch P5 employs is not a marketing gimmick but a useful feature since we can perform the initial configuration steps with its help but also access the main configuration areas during operation; in order to avoid unauthorized access, the router will ask us for the administrator password and its desktop area will show as an intro screen the Guest network details. We do also get other useful information displayed on the screen like which Wi-Fi networks are running (2.4GHz or 5GHz or both), the current product operation mode (Router, Access Point or Repeater), time/date and the number of connected stations.