NETGEAR Costumes Arlo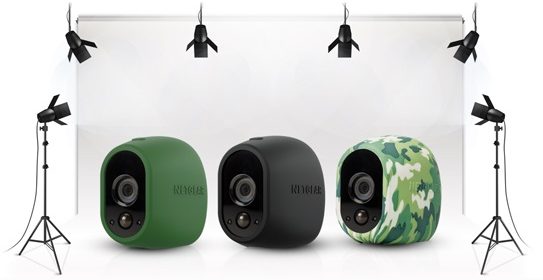 If I'm honest, my first impression wasn't kind to the idea of skins for an Arlo camera, but after thinking on it a bit I've really come around to the idea. One of the drawbacks to the device is that you can have any color you want, as long as it's shiny and white – this changes that. Whether you want a bit more discression, contrast, or just want a nice costume for your camera :). Although, I am disappointed that there's no orange option.
Love your Arlo cameras but white isn't quite your color? Need to place Arlo in more outdoor spots without attracting outsiders' attention? Or simply want a more fun Arlo? With these UV- and water-resistant silicone skins uniquely designed for the Arlo wireless camera, your favorite security camera can now blend in more easily with any environment – stylish or rugged. Your imagination will be the only limit to where Arlo can go.