Intel Brings Discrete IR Back to NUC5i5RYK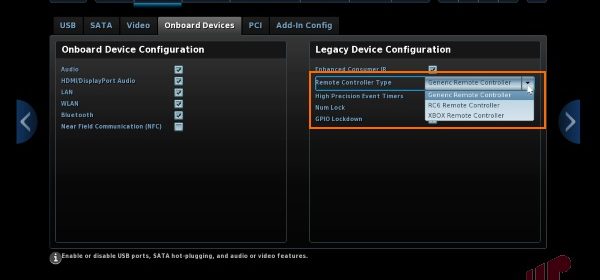 Discrete IR On/Off are a critical part of my home theater setup. Without them, I can't include an "On" command in my startup macro for the HTPC which leads to all sorts of "training issues" with the other users in the house. So I was pretty upset when Intel killed the feature in a recent BIOS release. Fortunately they were able to fix the issue in the latest (0348) release. Users will now need to select the type of remote they're using in BIOS; with everyone benefiting. Huzzah!!!
A big thanks to everyone at Intel who worked on this issue and got it sorted. Word has it that it will also be coming in a future release for the D54250WYK, which also has this issue.