LG Innotek Joins Wireless Speaker and Audio (WiSA) Association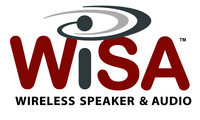 I've visitied with WiSA a few times at CES, and will again in a coupe days, and each time I've been impressed with the technology and how far it has come year-over-year. Today they announced that LG Innotek has joined the association. As you can probably guess LG Innotek is an affiliate of the giant we know as LG – so it should make it into their products and other vendors as well.
PR after the break.
Consumer Electronics Giant LG Innotek Joins Wireless Speaker and Audio (WiSA) Association

Demonstrating WiSA Compliant Wireless Audio Transmitter and Receiver Modules at 2015 International CES

LAS VEGAS, NV–(Marketwired – January 05, 2015) –

The Wireless Speaker and Audio (WiSA®) Association, an industry group dedicated to bringing high resolution, wireless, multi-channel audio products to the home theater market, announces that electronics module products leader, LG Innotek, an affiliate of LG Group, has joined the Association. LG Innotek is one of the largest manufacturers of module level products for the consumer electronics and automotive industry, generating over $5 billion in annual revenues. LG is developing an enhanced product line of fully WiSA compliant wireless audio transmitter and receiver products, designed to be integrated into televisions, AVRs, soundbars, speaker products and other high volume, multichannel consumer audio applications.

These new wireless module products will be used both internally within LG, as well as sold to consumer electronics companies worldwide. Initial transmitter and receiver module products are being shown at 2015 International CES in the WiSA Association suite, 30-226 Venetian Towers, Las Vegas, NV.

"With over 35 brands now endorsing the WiSA Association, it is a perfect time for LG Innotek to enter the high volume wireless audio module product market," said Mr. Seokdong Choi, NS Development Team Leader, LG Innotek. "We are developing a series of transmit and receive module based products that take advantage of our high quality design capabilities, advanced manufacturing technology and worldwide supply chain management."

"LG Innotek entering the module market with WiSA compliant products marks a significant milestone in the adoption of the underlying wireless audio technology defined by the Association. Consumer electronics companies implementing systems using the WiSA compliance test specification will now be able to choose from multiple module suppliers, based on their specific product requirements," said Tom Lee, president of the WiSA Association. "WiSA certified products are cost effective for entry-level wireless home theater systems and also produce amazing high resolution sound required for demanding high-end audiophile equipment."

About LG Innotek:

LG Innotek is a leading, cutting-edge electronics component manufacturer and an affiliate of the LG Group. LG Innotek, established in 1970, recorded sales of $5.7 billion in 2013 and employs 16,000 workers worldwide in 26 research, production and marketing centers. LG Innotek focuses on producing core materials and components for advanced technology sectors and its business units include mobile, automotive, display, network, LED and semiconductor. LG Innotek is the world's leader in the production and sales of camera modules, tape substrates, and photo masks. LG Innotek is developing eco-friendly materials and components including LED lighting and electronic car components. For more information, visit http://www.lginnotek.com/main.jsp.

About the WiSA Association:

Established in 2011 and headquartered in San Francisco, California, the Wireless Speaker & Audio (WiSA) Association is an industry group dedicated to bringing the industry's only fully interoperable, high resolution, multi-channel wireless audio capability to consumer and professional products. The Association is responsible for developing technical specifications, performing interoperability compliance testing of WiSA-certified products, supporting members with marketing campaigns and promoting the broad adoption of WiSA product interoperability. For more information about the WiSA Association, visit www.wisaassociation.org.