CEDIA Nets More HDBaseT Devices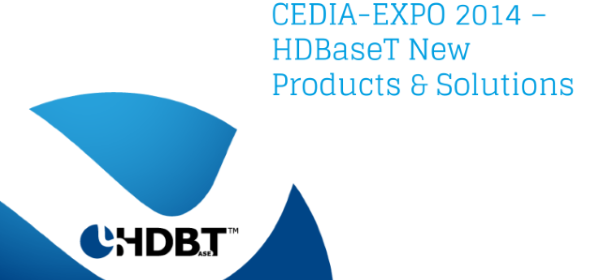 If you're thinking about a HDBaseT installation, the options are expanding rapidly with a whole bunch of new devices coming soon or already out. That Integra AVR & projector look really sweet :).
Check out the PDF for the full list.
CEDIA-EXPO 2014– September 10, 2014 – The HDBaseT Alliance, the cross-industry group tasked with promoting and advancing HDBaseT technology, joins the home technology market leaders at CEDIA-EXPO 2014, in Denver. The Alliance will be showcasing several new and existing HDBaseT-enabled products, including displays, projectors, switching, receivers and testing solutions. HDBaseT technology, powered by Valens, enables all-in-one connectivity between high-definition video sources and remote displays, through a simple 100m/328ft Cat5e/6 cable, including uncompressed ultra-HD video & audio, Ethernet, USB, control signals, and power.