Help Test The Latest Version Of BeyondTV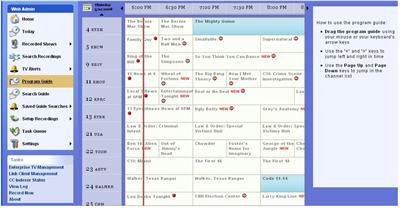 The BeyondTV camp is certainly getting after it these days. They are currently public beta testing a new build with the following features. If you are interested in signing up, head on over to this link.
Much faster library and scheduler
Scrollable Couchville-style program guide in the web interface (see screenshot below)
Lots of web interface improvements
Update DivX and H.264 encoders
Automatic HD ShowSqueeze exposed by default
As well, they have a private beta testing going to supports unencrypted QAM on Hauppauge devices. Click on this link to see Rakesh's full post about their recent betas.