Avideus Announces the HSE Home Server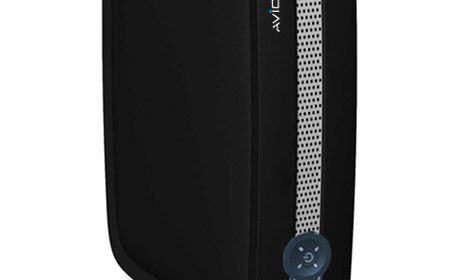 Avideus Announces the HSE Home
Server
Make
protecting, organizing, and connecting to the digital media in your
home a snap with an Avideus HSE Home Server.
Available
now, the Avideus HSE Home Server is the first Windows Home Server
product from Avideus. Based on the Intel SS4200-EHW Server, the
Avideus HSE utilizes a proven hardware platform to ensure reliable
operation as the digital hub in your home. The Avideus HSE provides
the following to your digital home:
Easy
file sharing and streaming
Centralize
and share files and media across your network

Remotely
access your files and applications from any Internet-connected
computer

Stream
photos, music, and videos to your networked PCs and your TV and
stereo system
Web
sharing, backups, and more
Automatically
back up desktop PCs and laptops running Windows XP or later

Add
extra protection: folders can be automatically duplicated across
multiple hard drives

Expand
your storage via three internal hard-drive bays, four USB 2.0 ports,
and two eSATA ports
While
other companies may be building Windows Home Server products in the
Intel SS4200-EHW Server, Avideus believes the HSE Home Server has a
significant benefit over its competition. Not only is the HSE
competitively priced and backed by an industry leading 3 year limited
warranty, HSE owners will receive the best support available from a
staff of technicians that understand your digital home and are
Avideus HSE Home Server users themselves.
Visit
http://www.avideus.com
for more information on the Avideus HSE Home Server.
FREE
1TB Upgrade for the Avideus HSE – Exclusively at PCAlchemy.com
You'll
find the Avideus HSE Home Server at PCAlchemy.com and until May 15th,
2008 the 1TB (2 x 500GB) storage option is FREE (a $100 value). To
purchase see http://www.pcalchemy.com/hse.html.