Omaura Case Preview
I am sure a lot of you have yet to see what the Omaura case looks like. Though I don't have detailed shots of the inside, you can rest assure they are on par with the best that is out there. These guys know HTPC cases and how to design them. Like what you see? Well put your hat into the ring and enter our Omaura MissingRemote.com giveaway. If you impress us, you could walk away with over a grand in prizes.
You will want to check out the video on page 2. 
 Omaura TF 11 – Full ATX Case with capacity for 6 HDs, 2x80mm intake and 2x80mm fans for exhaust.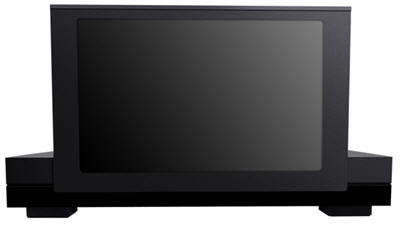 Omaura TF TFT -Motorized 12.1" Touchscreen with 1920X1080p compatibility.

 Omaura TF HDD – Ability to expand your storage by 5 hard drives using a Silicon Image port multiplier. Only one connection between your HTPC and TF HDD is needed.
Click the read more button for the rest of the line up.
More Omaura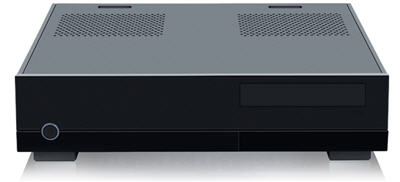 Omarua TF8 – MATX case that accepts a full ATX PSU. The TF8 allows for 4 hard drives and 4 low pro expansion cards. 

 Omaura TF5 – Slimline case requires a litte extra attention to detail when selecting parts, but looks fatanstic with its small foot print and sleek lines. The TF5 has room for one hard drive and uses 1U PSUs.
Accessories
| | |
| --- | --- |
| TF NAS | Developed for use with Intel's Helena Island hardware. |
| TF AMP | Powered by multiple Bang and Olufsen ICEPower Class D amps and includes and integrated Creative Labs audigy. Connects to the PC via USB. |
| Wireless Add-in | Add in PCB for wireles-N, Bluetooth, and USB hub. |
| OLED Display | Move over VFD, here comes OLED. A very sexy and useable display from 10′. |
| IR Add-in | Vista native IR board. No funny drivers needed. |