More details about Axiim have come out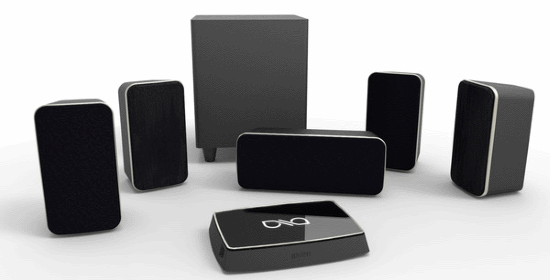 More details about Axiim's wireless home audio solution have come out ahead of CES. The more important is that the "AVR" + speakers will leverage WiSA (a good thing IMO) and they are planning a paid ($1500) BETA program that you can sign up at the website.
Key Specs:

Less than 20 minute out-of-the-box set-up time
High quality powered speakers with Danish-designed drivers
Small footprint, sleek modern design
Adheres to WiSA standards
6 HDMI Inputs, 4 USB Inputs
Full WiFi and Ethernet support
Dolby TrueHD and DTS HD-Master Audio support
Supports high resolution audio up to 96 kHz, 24-bit
Apple (iOS) and Android remote control apps

Consumer Beta Testing:
Axiim Q is now available to select, qualified customers as part of a purchased Beta program. Upon completion of this Beta period, Axiim Q is expected to be available for general sale in the second quarter of 2016, further details to be announced. For more information visit http://www.axiim.com.