Nest Introduces Protect Smoke and Carbon Monoxide Detector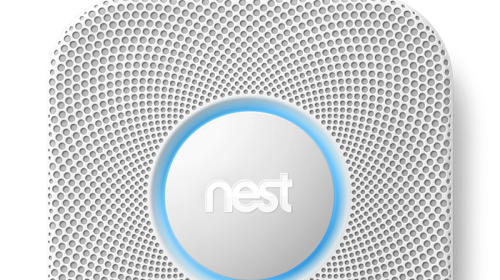 In an effort to teach my children something about the importance of equity I don't let them say "that's not fair", they have to use "I don't like that" instead. Today, I have to take that message on myself as I resist the urge to stomp on the ground, because like the amazingly simple Nest thermostat, their latest innovation — a combination smoke & CO detector — will not be available in the UK.
I really don't like that. The rest of you can pre-order.
Safety shouldn't be annoying.

It's time for the next big idea from Nest. And we want you to be the first to know about it. We've reinvented the smoke alarm. Rather than yelling at you for burning the toast, Nest Protect gives you a friendly Heads-Up. You can even silence false alarms with a wave of your hand instead of a towel. And in an emergency, it tells you what the danger is and where it is. Nest Protect can also get in touch with your smartphone. You'll get a message when the batteries run low so you can replace them and avoid the dreaded low-battery chirp at midnight.