A Triumph for Home Automation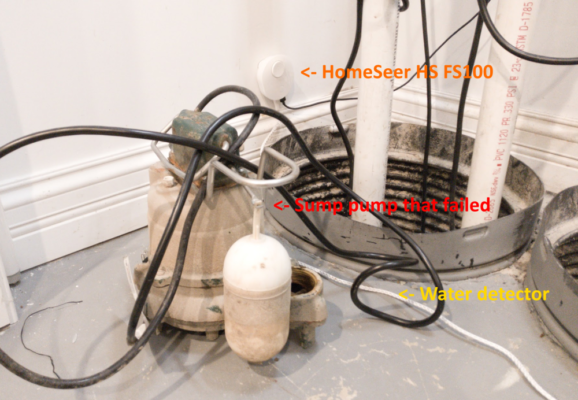 Last night, er… this morning, I was rudely awoken by my Google Home. But, I'm glad I was because one of our sump pumps had failed and there was water in the basement. What could have easily been a massive mess, was just a bit of water around the pit, and couple inconvenient hours as I pulled the pump out of the pit and replaced it with a "hot spare" that I kept just in case something like this happened.
While the timing was very unforgiving (why do sump pumps always fail at night?), it was a fantastic validation of our home automation setup. The brains of the system is a Hubitat hub + a couple HomeSeer HS FS100 sensors, with the Hubitat Safety Monitor tying it all together so that if there is a water event, we get the wake-up message from the Google Homes.