Introducing TunerSalad! (aka I need more tuners…)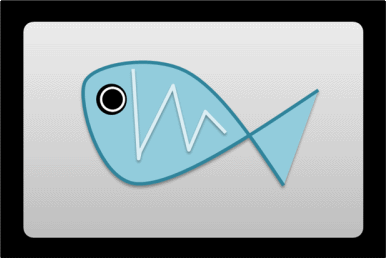 Introducing TunerSalad! (aka I need more tuners…)
Now that the Ceton InfiniTV 4 has been released, are four CableCARD tuners just not enough? The My Channel Logos (MCL) Development Team has answered your prayers (well complaints).
Before showing off how easy the MCL Development Team has made it, let me emphasize three things:
TunerSalad is only for personal, non-commercial use.

MissingRemote.com (and Mikinho) had no part in the development of TunerSalad—all thanks and kudos should be directed to the MCL Development Team.

Windows Media Center is a time sink and developing for it even more so. If you benefit from TunerSalad, offer thanks and donate to the MCL Development Team.
So how easy is it really? I don't know what is going on in the code but they have outdone themselves in terms of simplicity. Download TunerSalad.zip from the TunerSalad webpage, extract TunerSalad.exe and you are ready to go. No install required, just run the extracted TunerSalad.exe and you will be presented with the window below: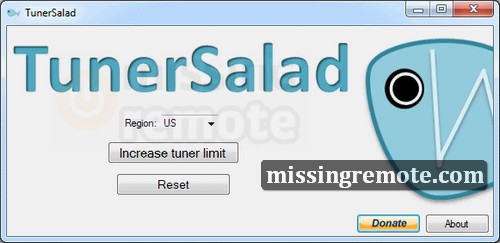 If you have already downloaded TunerSalad I doubt you've made it this far into the guide so go ahead and click "Increase tuner limit." That is it! Run Live TV setup and enjoy up to eight (8) tuners of each tuner type (i.e. ATSC, NTSC, ClearQAM, DVB, Digital Cable, Digital Cable with CableCARD, etc.). If you have Media Center open you will need to close out of it completely prior to running Live TV setup for the change to take effect.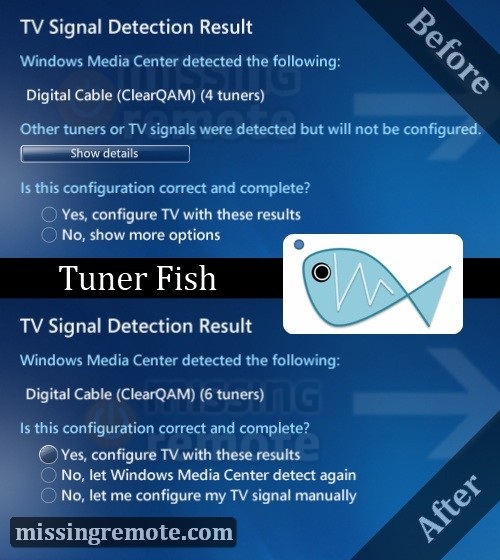 If you have any questions, let us know in the comments below and we'll do our best to help. And if you missed it, download via the TunerSalad Webpage.