BenQ W7500 Projector Review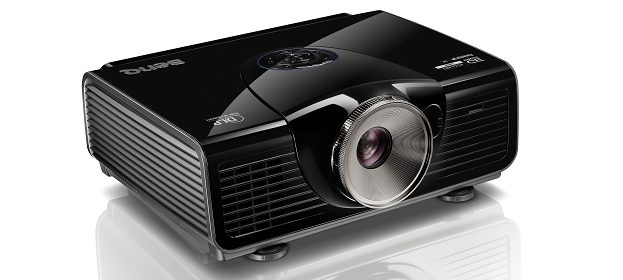 The BenQ W7500 projector is a work of art, or should I say can display any work of art; it is a beautiful projector and picture. This projector is built for your house and gets you man[or woman]-cave ready for sports, movies or gaming. Forget the theory that projectors should be for occasional use–you will want to use this projector every day. It has crystal clear picture on any wall or screen with 60000:1 Ultra High Contrast Ratio. With dual HDMI connections, VGA, RGB (Component), S-Video, Composite (RCA), USB, 12Volt DC, and RS-232 control it provides enough inputs for most installations. The W7500 is designed to give you the biggest and best picture at close proximity, other than short throw projectors, than many of the other projectors in this market. So sit back and enjoy the show in 2D or 3D with this 1080p DLP projector, with a retail price of $2799, check out the review below to see if this top of the line home projector is coming to your house following this review.
Device
BenQ W7500 provides you most of the connection options needed and will take just about any format under 4K resolution of video (tested US version) and give what's asked, such as 24 frames 1080p or 1080p 3D. The menu will allow you to select auto resolution to let the source provide the best picture it can deliver and the projector will accommodate–by upscaling or leaving it as is. This projector is bright enough for most rooms in the house, but recommended to find a room with lower light, some wash out can occure.3D mode requires DLP Syncing and IR for glasses. One pair is included in the box, which is one of the few short-comings of the W7500; for $2799 it should come with at least two. The image is clear in 2D or 3D with the wall I was using, or screen and light setting you already have without needing to modify your setup for a good picture. To achieve a great picture you might need to customize the color mix. The BenQ provides full red, green, blue, cyan, yellow and magenta controls. This projector has default picture modes for the person who likes defaults–like games, movies, TV–and also has two programmable ones to add to the list. Like watching your movies in 2.35:1 aspect ratio? This projector can produce those without any image distortion or letterboxing.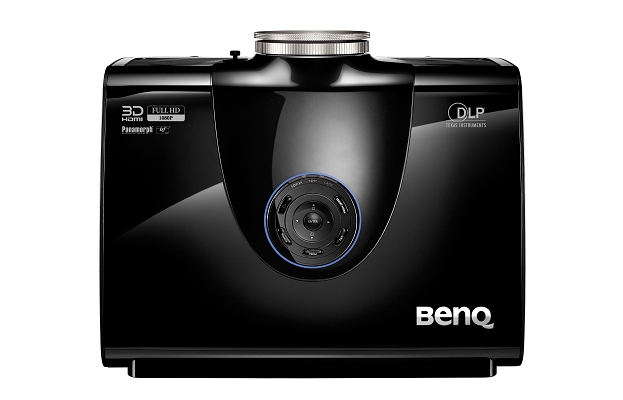 Those with more demanding control and automation needs will appreciate that the W7500 provides the RS-232 control and a 12VDC trigger which can be used to send a power command to a drop down screen or control powered shades. Included in the instructions are a screen layout with screen size you are trying to achieve and minimum, maximum and average distance to mount or place the projector. Also on those instructions is the best lens position for the best image. Built on to the projector is a manual lens shift to help move the screen and zoom control to change the size outside of the normal digital controls in the menu, and sharpness/clarity of the image with up to 1.5x in any direction. This helps when you want to fill the screen with fullest image possible. Just remember when you are ready to mount this beast projector you have to be ready to have a projector measuring 5.7 inches tall by 16.9 inches wide by 12.4 inches deep.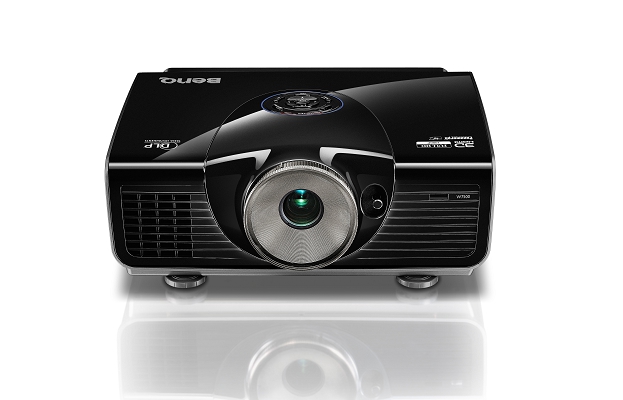 Usage
The projector supports 1080p and 24 frames per second. The BenQ W7500 is able to run 3D movies at full 1080p support. I tested it with a 3D movie a few ways–one via a Blu-ray PS3 and one via streaming, Media Browser 3, and the projector was able to detect it automatically, in any 3D format (i.e. side by side, top and bottom, checker board). To convert 2D to 3D you are able to select the depth manually to give you the personal 3D look you like. I did not have any BenQ 3D glasses, but had a pair of DLP/IR 3D glasses I was using with a previous TV and those did sync up once the glasses turned on.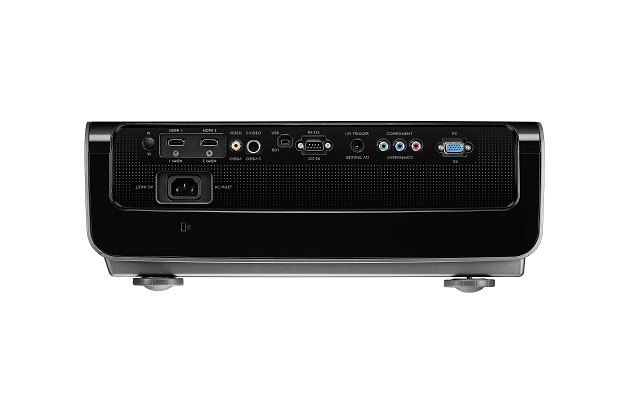 The projector has IR receivers on front and rear of the unit so no matter where it's mounted and there is a either the front or back of the projector visible you will have control access through the remote control included. Included on this projector for fine tuning the screen include, manual screen size, manual focus and manual lamp location for aligning the screen to the right focus and location with easy access and lens shifting to give you more location options for mounting this projector. It has a silent boot cycle–making it difficult to know it even has started until the light from the bulb turns on. Like most projectors, the BenQ W700's lamp produces heat, but the fans do a good job managing it. During testing the noise level was unnoticeable in the install location, on a shelf just above the viewing area. Because of the heat, you will want to ensure that it is placed where ample ventilation is available.
Watching many movies and playing games on this projector was seamless and felt natural like I have been watching this projector for years and not watching television everywhere else. Anyone that has seen this projector in action does not want to have a TV in their basement anymore, they want a projector. It gives you the best of what projectors provide, without any compromise. I didn't notice any ghosting or extra effect in movies when you see them in other home theatre projectors, and 3D felt like I was in the same room as the actors.
Conclusion
If you want—and can afford– to have a high end projector in an area that has lots of ambient light or want a large crystal clear screen without having the space for a large room, then the BenQ W7500 is a great option for consideration. The image was clear and felt perfect, with nothing holding it back other then what was connected to it at the time. This projector is great to get you right into the action and ready for anything you are ready watch.
Pro:
Customizable
Multiple resolutions
Gives large screen in smaller space
Natural picture
Great in rooms with ambient light
Great detailed manual fine tuning
Con:
Large projector
High price point
Thanks to BenQ for providing the review unit