Ubiquiti UniFi Protect G4 Doorbell now available, kinda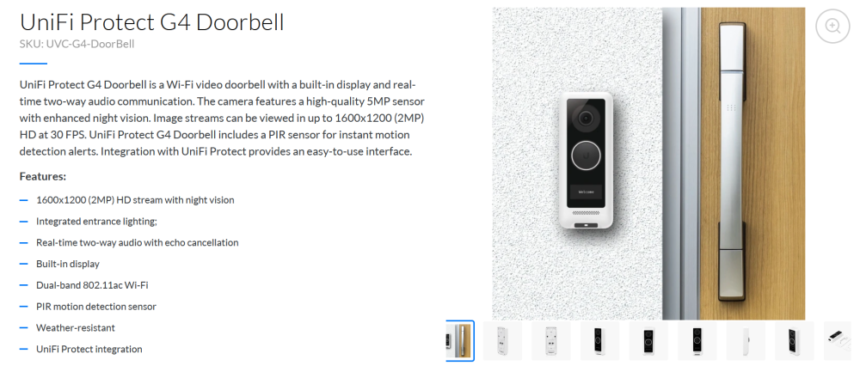 Don't tell anyone, but it's been all over Reddit that the UniFi Protect G4 Doorbell was in EA. Apparently today is the day when it GA'd, because I received an "in-stock" notice, but unfortunately by the time I clicked on it (2 minutes later) it was sold out. Damn!
Spec's are pretty much in-line with a Ring Pro doorbell: dual-band AC Wi-Fi, two-way audio, 2MP video with night vision, PIR, etc. What sets it apart from all the other Wi-Fi, and this is a plus, or minus, depending on perspective is that it integrate with UniFi Protect. So all your video content is local.
Hopefully, they come back into stock soon, because I'd really like to have a play with one.