Royole Moon – 3D Virtual Mobile Theater Reviewed @ OCinside.de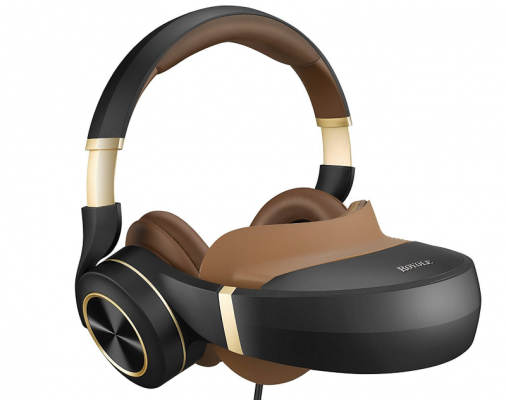 There are circumstances where the $800 price tag for the the Royole Moon headset would not be off-putting. Like if I did a lot of long haul travel, but the 5 hour battery life could be an issue there… Hopefully this is something that comes down in price over time, because it's a great concept.
It has not been that long since several manufacturers released the first 3D glasses. Now we also reach price regions where the purchase of such a device is quite affordable. Today we would like to present a very special combination in our OCinside.de review. It is the Moon 3D Entertainment platform of Royole. Despite its lack of motion control, the manufacturer promises an immersive experience both with films and other video clips or games. Whether the Moon 3D system can keep its promises and what makes this set something special can be found here on OCinside.de today!