OTT killed the Kaleidescape star (if there ever was one)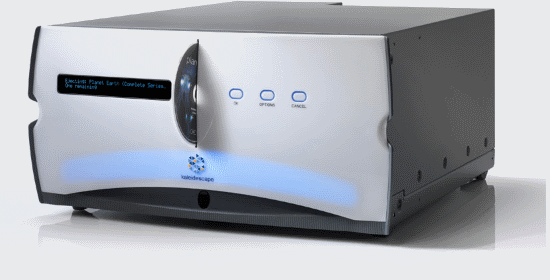 It didn't come as a shock when I saw Engadget's report that Kaleidescape is closing down its high end movie player business. Frankly, I'm surprised they've held out this long against the onslaught of "good enough" content from the myriad over-the-top (OTT) content players out there that don't cost $25K. I've seen this in my own consumption as well. My need for a huge NAS, filled to the brim with content has diminished greatly; directly proportional to the improvements in quality and content available from Netflix, Amazon, VUDU, Google Play, etc. Has your experience been the same?
If you're familiar with Kaleidescape, it's likely related to the company's years-long battle with the DVD Copy Control Association over the right to sell disc-ripping movie servers. After a decade of legal wrangling, the parties settled two years ago with an agreement that effectively killed the DVD copying feature. Now, after making attempts to build pricey Blu-ray jukeboxes and a high-quality movie download service that worked with Hollywood's copy-protection demands instead of against them, the company is shutting its doors.