Bitstreaming HDMI HD Audio Formats from your HTPC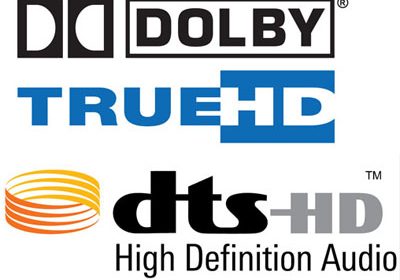 The question has been posed more times than I can count, and part of the fault lies on the HDMI specification itself which took computer manufacturers seemingly forever to figure it out. The holy grail of getting Blu-ray from your HTPC to your home theater was always being able to bit stream HD audio formats, such as Dolby TrueHD and DTS Master Audio. When HDMI devices first started appearing for computers, they were extremely crippled–often times they could not pass any audio natively, requiring an internal S/PDIF cable from the motherboard to the graphics card to get any audio to the audio video receiver (AVR).
Before we get too technical, let's setup a definition of terms we'll be using throughout this guide:
HTPC – Home Theater PC (which if you found this site, you probably already knew this)
DTS Master Audio (DTS-MA) – Lossless High Definition audio compression format used on some Blu-ray discs, capable of passing through 7.1 audio signals at a very high bit-rate. Wikipedia
Dolby True HD (THD) – Dolby's lossless HD audio formats, very similar in features and specs to the above from DTS. Wikipedia
Linear Pulse Code Modulation (LPCM) – Uncompressed lossless audio format also capable of transmitting 7.1. Just doesn't light up your receiver with the pretty DTS or Dolby logos.
Multichannel – More than two (stereo) channels of audio, usually refers to 5.1 or 7.1.
S/PDIF – Digital audio connector known as TOSLINK (optical S/PDIF) or coaxial audio connector (RCA), this is the method of connecting to your receiver to transmit up to 5.1 compressed audio or stereo LPCM.
Bit streaming – This is the process where the original audio stream is transmitted digitally in its original format to the AVR for decoding.
High-Bandwidth Digital Content Protection (HDCP) – HDMI's copy protection scheme designed to eliminate the possibility of intercepting digital data midstream between the source to the display.
Protected Audio Video Path (PAVP) – Security designed to protect the path of audio and video during playback of Blu-rays. Wikipedia
Okay, now that we have the terms defined, let's get on with some history. As receivers have continued to support more and more speakers, so too have the audio transmitting devices. The HDMI specification, once it hit its 1.3 version, brought about support for some higher bit-rate audio formats and increased the amount of channels supported to 7.1. This was exciting for all home theater users but came with some hassles due to the complexities behind HDMI's security requirements (HDCP). When HDMI devices were initially released for HTPCs, they only supported up to the 1.1 or 1.2 standard of HDMI. This meant that while they could easily pass the HD video signal through a receiver or display, it was severely limited in its audio capabilities.
For a long time, HTPC users who demanded the highest resolution audio possible were forced to utilize analog audio connections. In this scenario, the user connects analog audio (usually stereo 3.5mm to RCA) cables from the audio card/motherboard to the AVR's analog inputs (up to7.1 analog connections are supported). Technically, this would pass along the identical audio quality, since the computer then is decoding the HD audio stream via your Blu-ray player software, and passing along that uncompressed format over to your receiver. The receiver basically is just a dumb amplifier and does not touch the signal at all. The problem with analog is threefold: 1) This requires a lot more audio cables to be connected to your receiver 2) Analog audio is much more sensitive to long distances and audio interference 3) PCs are work best with digital, but good DACs are relatively expensive so relying on integrated audio in this scenario usually produces a sub-par experience. For what it is worth, most audiophiles swear by analog still to this day, though that could simply be their not wanting to purchase new equipment ;). Depending on who you ask, the answer of which device is best suited for decoding the signal will vary.
This debate also holds true with the LPCM audio format. One of the first devices which provided proper 7.1 audio support over HDMI was the 4-series ATI graphics cards and eventually the other manufacturers followed suit; the idea was the same–a single HDMI cable could be used to stream uncompressed 7.1 audio as LPCM. In this scenario, similar to analog, the computer is handling the decoding and transmission of the audio stream. Still pretty good, except for the fact that due to the same security concerns, this method would not allow 24 bit audio from some sources (i.e. HD-DVD, Blu-ray), so it was limited to a maximum of 16 bits.
Eventually, ASUS released the original Xonar HDAV, which finally allowed for bit streaming compressed HD formats to the AVR via HDMI. Shortly after, Auzentech brought out another discrete audio card –but both were trumped when ATI and Intel built the feature into their discrete (ATI) and integrated (Intel) GPU lineups.
So now let's take a look at what options are out there for bit streaming audio, and we'll dispel some rumors as well:
[ bit streaming hd audio support comparison ]
Manufacturer
Model
Price
Bit stream HD?
Extra Info
GeForce GTX 460, GTS 450/455, GT 440/430/420, GT 445M/435M/420M/415M Series Graphics Cards
~$70-$300
* As of Beta Driver Release 260.63 "Adds lossless DTS-HD Master Audio and Dolby TrueHD audio bitstreaming support for compatible Blu-ray movies with GeForce GTX 460 GPUs." [ref] Note: As of 10/12/2010 TMT3 has not been updated to support it.
GeForce GTX 480, 470, 465 Series Graphics Cards
~$150-$300
The higher end gaming cards currently do not have HD Audio Bitstreaming support.
GeForce 9xxx Series Graphics Cards
~$50-$300
Capable of passing along 7.1 LPCM audio
GeForce G/GT 200 Series Graphics Cards
~$50-$200
Capable of passing along 7.1 LPCM audio signal.
ION Platform
Varies based on system. ~$200-$400
The ION platform of motherboards you will mainly find in some SFF (Small Form Factor) systems such as the ASRock system reviewed here, can also pass the same 7.1 LPCM signal.
9300/9400 IGP Platform
~$100-$300
Capable of passing along 7.1 LPCM audio signal.
8200 IGP Platform
~$60-$120
Capable of passing along 7.1 LPCM audio signal.
4xxx-Series Graphics Cards
~$50-$300
Capable of passing along 7.1 LPCM audio signal.
5xxx-Series Graphics Cards
~$50-$300
These are the only discrete graphics cards which are capable of bit streaming HD audio formats over HDMI. This allows you to simply upgrade your video card to obtain bit streaming instead of having to replace a motherboard or add a rather expensive audio card from below.
DG45ID/FC Motherboards
~$100
Capable of passing along the 7.1 LPCM audio stream via HDMI on-board graphics.
H55/57 Platform Motherboards
~$100-130
Capable of bit streaming HD audio formats via the on-board graphics. Motherboard must implement MEI for PAVP to work (some ASRock boards do NOT)
Xonar HDAV
Deluxe / Slim
$240/$140
The first card that allowed for bit streaming HD audio formats over HDMI. Requires a passthrough HDMI cable externally from the video card's HDMI through it, since it does not process video.
X-Fi HomeTheater 1.3a Sound Card
$250
Another audio card. This one experienced significant production delays and was not released until many months after the ASUS solution, but also provides bit streaming HDMI support.
* Current as of Tuesday, October 12 2010
If you have a card that supports multichannel LPCM there shouldn't be any difference in quality between decoding HD audio on the PC and streaming multi-channel LPCM to the AVR versus bit streaming the same. That said, there are differences in implementation that can influence the decision.
Unless you use a WASAPI audio renderer (i.e. Reclock or the MPC-HC audio renderer) Windows will muck with the decoded audio as it leaves the PC. With the audio effects disabled the main issues are that the audio can be re-sampled to the rate/bit depth configured in the audio properties, also any channels without audio will be filled with null data (i.e. playing a file with two channels of audio on a 5.1 system equals two channels of audio and four channels of null data) which makes channel expansion (if you're into that sort of thing) on the AVR impossible, and finally occasional channel mapping issues where the side channels get mapped to the rear channels when playing 5.1 LPCM on a 7.1 system. Bit streaming on the other hand, insures that the audio is passed in its native format to the AVR for decoding.
If a WASAPI renderer is an option (for Sage and MPC-HC users Reclock will work great, using it with Media Center will break Live TV) you can configure it to set matching speaker channels (i.e. stereo in the file equals two channel output, 5.1 equals six, etc) and pass the audio as-is, but your sound card will need to support the bit depth of the native audio to pass it completely untouched. In this scenario, ATI hardware with the Realtek driver or a Clarkdale based GPU with Realtek hardware you'll need to pad 24 bit to 32 bit (Realtek's driver accepts 16 and 32 bit samples), and I believe both Nvidia and Intel G45 (IDT) only support 16 bit audio so force it in Reclock – you won't hear the difference.
How about the software?
The final bit we will discuss briefly is with the software–you didn't think your default Media Center software could support bit streaming after all right? Bit streaming is really only needed for Blu-ray playback (or files sourced from Blu-rays). The two major retail players in the home theater PC field are Arcsoft's Total Media Theater 3 (TMT3) and Cyberlink's PowerDVD 9 & 10 (PDVD); Corel's WinDVD also bit streams but without proper remote support doesn't fit as well in the market. Both of them have integration with Windows7 Media Center and other HTPC applications such as SageTV. The ASUS Xonar HDAV only includes bit streaming support in TMT3, which is included with purchase. The Auzentech card is also biased, but ships with PDVD 9 instead.
Which is better? Well, if you go with Intel or ATI's solutions then you can simply test for yourself and decide. But the information is something to verify if you do have a preference. For reference, I use and have had significantly better success with Arcsoft's solution and found their support to be top notch and overall quality of their player better as well as support of the newest titles.
For those prefer their Blu-ray with less plastic (and no menus) the ffdshow tryouts audio filter provides bit streaming support for almost every other DirectShow based player including Windows 7 Media Center (7MC), SageTV, and MPC-HC. Both SageTV Version 7 and MPC-HC support Blu-ray folder (BDMV) playback (Sage will even mount the ISO if it's stored in that format), where 7MC works best with either M2TS or MKV files. Installing ffdshow can be a bit tricky, but fortunately we have a guide for that too.