Is Home Automation Right for You? 3 Reasons to Give It Serious Consideration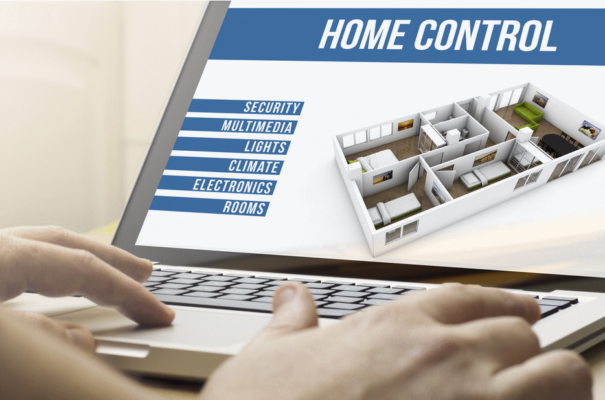 Like so many Americans, you probably hear more and more about home automation. If you're new to the conversation, you might wonder "What is home automation?" and "Is it something I need?" For many, it all still seems like science fiction coming to life or only for the most wealthy. Fortunately, smart home automation is brimming with practical, security and convenience possibilities for everyone at every income level.
If you still need more information, here are three smart home basics that offer strong reasons to give smart home technology some serious thought.
1. It Boosts Security, Convenience and Peace of Mind 
Home security controlled from any location, whether within the home or when you're on vacation, is crucial. Fortunately, such multi-dimensional control is an integral aspect of home automation systems today. Keep in mind that security is more than keeping robbers or burglars out of your home—although that is a huge and critical component—but it's also about knowing that you locked your doors or that you can quickly and effortlessly check and do so while sitting in an important work meeting.
2. It Adds Pleasure to Your Life 
If you love movie nights with your family or enjoy listening to your favorite albums in stereophonic sound, you'll love having an automated home theater system. Think back to the days of owning and programming an all-in-one remote control for various entertainment devices, like your television and VCR. You were probably thrilled that you didn't have to track down multiple remote controls to perform a single function on your stereo or television. Think of your all-in-one remote control as a precursor to smart home basics. But now, it's even easier to dim the lights, adjust the speakers, and start the movie via your selected streaming channel. Best of all, you can control your home entertainment devices from anywhere in the house.
3. You Can Tailor Your Home Automation to Your Family's Needs 
You don't have to do it all to enjoy home automation. If you want to focus on adding smart door locks and a smart garage door opener to get started, there's no reason why you can't dip a toe in at a time to find out that it's the right choice for you and your family. You can better understand the question of "What is a smart home?" as you become more familiar with it all, removing any science fiction thoughts and coming to better appreciate the safety and convenience everyone is enjoying. Even better, there are custom and DIY solutions available through smart home automation experts that allow you to monitor, control and automate your devices, depending on needs and usage.
Does Home Automation Sound Appealing?
The reasons listed here are only a few of many that you might consider investing in home automation. Everyone needs and deserves the best possible home safety strategy, and home automation offers that and so much more. You can feel safe knowing that you've locked your doors and closed the garage door while also enjoying family entertainment time more, recreating the movie theater experience at the click of an app feature. Best of all, you can do it all yourself and on your own terms.
Disclosure: This is a collaborative post and the author's views here do not necessarily reflect those of the blog owner.