EaseUS Data Recovery Wizard Review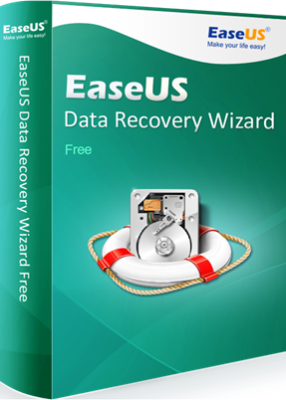 Have you lost your important data and worried about how to recover it? Are you unable to find any effective software that could help you in recovering your lost files for free? If so, here is a best solution for you in the form of EaseUS Data Recovery Software. This free data recovery software would make your life easy and tension-free when it comes to recovering your important lost data. Let's learn about it in detail.
How to recover lost files through EaseUS Data Recovery Wizard
In order to recover the lost files from your laptop or computer, you need to install the EaseUS Data Recovery Wizard for free. A dialogue box will open in front of you in which you will enter the name of the lost file. When you enter the name, the relevant files will be shown that you can recover. Select a particular image or group of images and click on the recover button. In this way, they will recover within a blink of eye. However, it is important to keep in mind that when you recover a file using the EaseUS data recovery software, always choose a new location to recover the lost files than their previous location. This is the simplest and easiest software that provides you the greater ease of recovering your lost files over a simplest interface.
How much does it costs to get the EaseUS data recovery software?
The best thing about this software is that you can recover a large number of your files, up to 2GB, for absolutely free. You would not have to pay a single penny in order to recover as many files, images, documents, and videos up to 2GB. However, if the available size/volume of lost files is greater than 2GB, then you need to pay the price. When you pay for it, you will not only get the chance to recover the unlimited files but also many additional features that you would love to use. You will have to pay just $69.95 in order to get the option for unlimited recovery files.
What are the top most features of EaseUS Data Recovery Wizard?
If you are looking for the top most and desirable features of EaseUS Data Recovery Wizard, here they are:
Recover data after formatting a disk
If you have formatted a disk and then realized that your important files are also deleted with the disk formatting, you can easily recover them through EaseUS software.
Recover data after accidental deletions
It also allows you to recover your files after the accidental deletions without any tension or hurdles.
Recover files from recycle bin
This free data recovery software allows you to recover as many files as you want from your computer's recycle bin.
Recover the lost partition
Lost partition recovery is a very common issue for most of the people as they fail to recover it through any way. EaseUS software allows this feature in a most effective way.
Now, you don't need to go to the computer shops for your laptop's hard drive recovery because EaseUS also facilitate you in this aspect.
Disclosure: This is a collaborative post and the author's views here do not necessarily reflect those of the blog owner.