Kia/Hyundai – The Update File Is Incompatible With Your Vehicle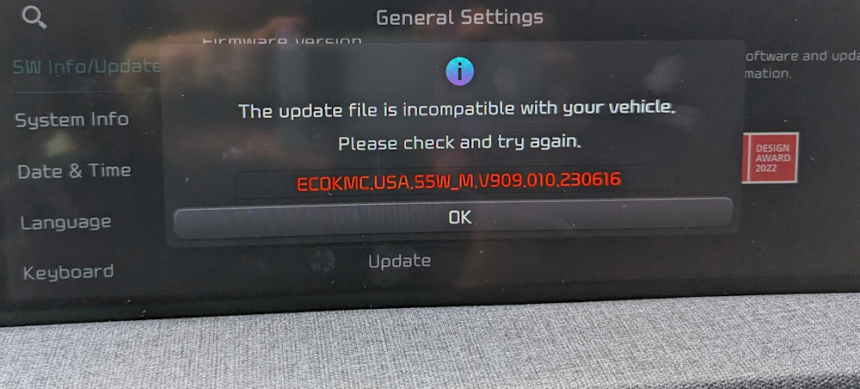 Every few months Kia provides a navigation update for our EV6. The update process is very 2010, but I'm not going to complain. I'm mostly just glad that they provide the updates, which often include improvements and bug fixes for the media interface, not just the maps.
The process is fairly simple, as long as you have a PC or MAC and a 64GB+ USB A (like) device.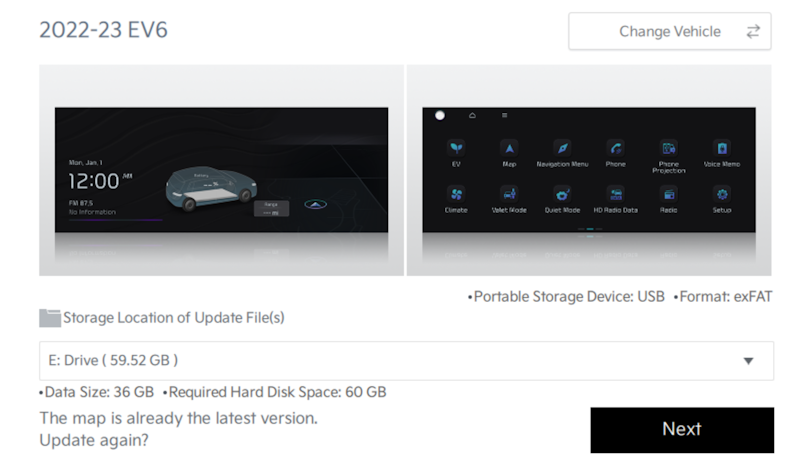 I use a micro SD card with a reader, it's relatively painless. Not as painless as an OTA update would be, but it usually goes on smoothly. Not this time though. Unfortunately, I don't have any guidance on how to fix it either. This post is to save you a 35+ minute journey through the labyrinth of Kia customer support. This is a known issue with the EV6 and this update. They are working on it, and will let me know when it's resolved :D.
When I know more, you will know more.