Ultra HD Blu-ray drives coming from Pioneer via BDR-S11J-BK / BDR-S11J-X models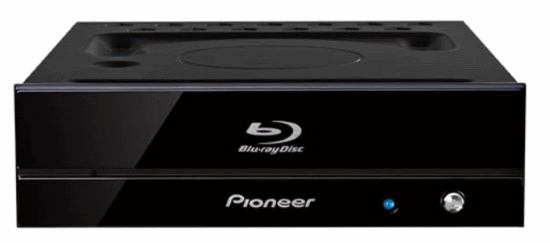 It should come as no surprise that the first OEM with UltraHD Blu-ray drives will be Pioneer. It is news that there will be two models ranging from ~$200-$300, and only Windows 10 will be supported. Should go nicely with that copy of PowerDVD.
Ultra HD Blu-ray (UHD BD) discs hold 4K video content and the new drives use Serial ATA Revision 3.0 interface along with Cyberlink's Power DVD 14 playback software. Supported OS is only Microsoft's Windows 10, and the recommended PC specifications include a seventh-generation Core i7 / i5 processors (KabyLake-S / H) and at least 6GB of RAM. In addition, your PC's graphics card should have an HDCP 2.2 / HDMI 2.0a output and of course, your display should also be HDCP 2.2 / HDMI 2.0a compatible.