Garmin Varia UT800 Smart Headlight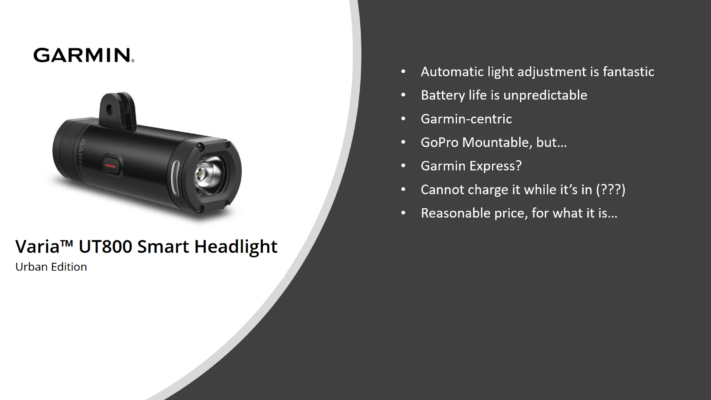 I'm a sucker for smart devices, whether at home, or on the bike. This smart headlamp uses ANT+ with a bike computer that supports it (cough, only Garmin currently) to set the brightness and mode based on speed and available light. Brilliant!!!
Not the cheapest 800 lumen headlight, but after factoring the GoPro mountable nature of the light, the price makes more sense.
Products from Amazon.com
‹
›